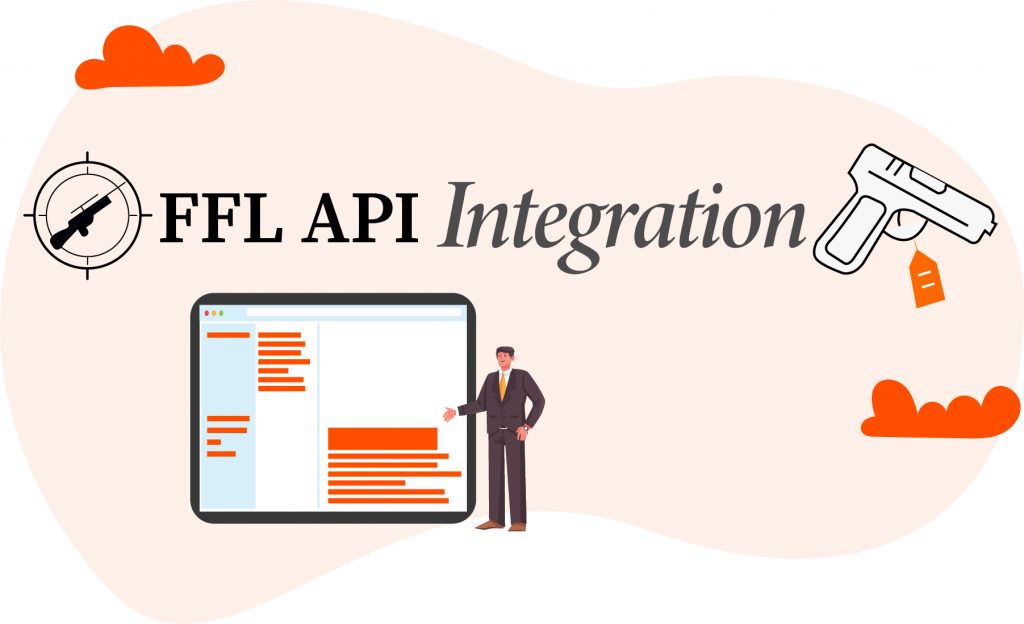 Federal Firearms license api
Kart Konnect has developed APIs for FFL integration and is providing a centralized solution that simplifies the checkout process for online gun dealer websites. This API is custom created by Kart Konnect.
This API provides a unified platform for Zip Code API, FFL Locator, and Checkout Integration.
A unique software that can help e-commerce stores provide a service which the customer needs while buying FFL products online and implement user-friendly features that benefit the dealers and their customers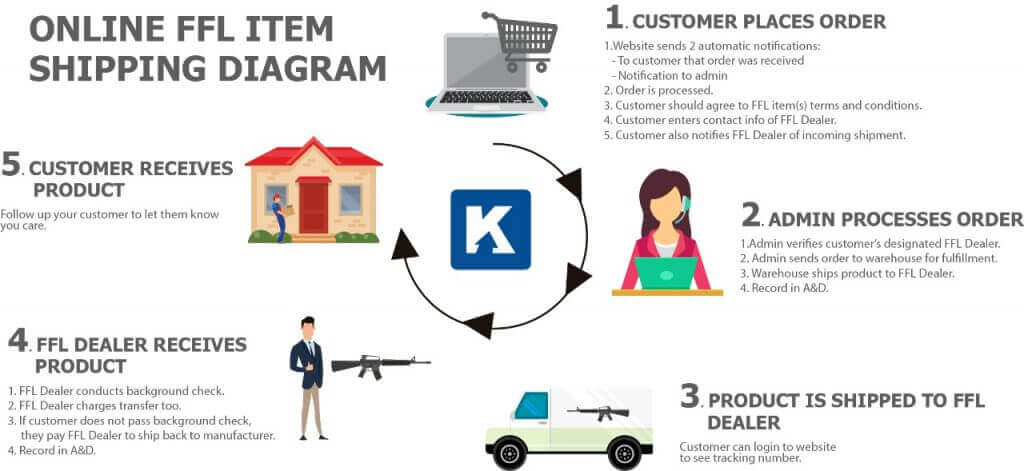 • CONVENIENT CHECKOUT
FFL API leads to easy-to-use checkout. The purchases can be made conveniently by the customers without any confusion. Fast, easily accessible and high-performing checkout helps in improving the buying experience of the customers. 
• GET FFL READY ONLINE STORES ON WOOCOMMERCE/OPENCART/MAGENTO
• AUTOUPDATE
Use our integrated and updated database of ATF FFL Dealers
•  MULTIPLE SHIPPING OPTIONS
Multiple shipping address options for two types of products in the same cart (firearm and non-firearm)
•  AUTOMATIC LISTING OF NEARBY FFL DEALERS
A lot of time is spent by the customers in finding the nearest FFL dealer within their zip code area. KartKonnect's FFL API provides a seamless experience to the customer by automatically showing the list of nearby FFL dealers on the page when the customer enters his/her zip code, thus reducing checkout abandonment and improving conversions.
• FINDING NEARBY FFL DEALER MADE EASY
The customer's zip code helps in finding the nearest firearm dealer as the list of nearby FFL Dealers appears automatically and the customer just needs to select the FFL dealer in his/her proximity and proceed for billing. 
KartKonnect FFL Dealer Search Box Features
1. A customer can add a product (Firearm)
2. Visit the Checkout page
3. FFL Dealer Search Box as in the picture below will appear on the Checkout page
4. Enter the Zipcode and the Radius of the Dealer where you want the firearm to be shipped.
5. FFL dealers will appear in the search results based on zipcode and radius entered.
6. Finally, select an FFL Dealer from the list. The shipping information including the address and phone number of the selected FFL dealer will appear on the page as Ship To Address.
7. Complete the checkout process.