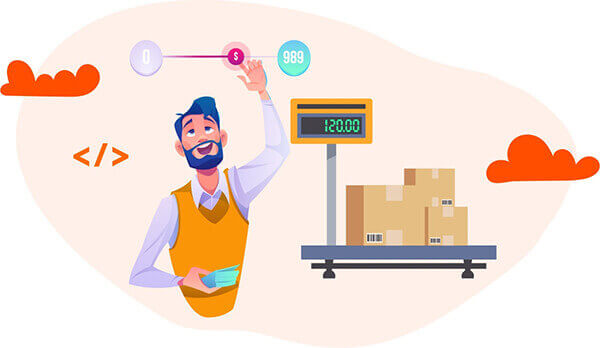 Price and Inventory Management
Maximise Profitability with our fully customized Price and Inventory Management Software
The timely and accurate stocking of goods is the most important function of inventory management. The advancement in technology has contributed substantially to redefine and streamline the supply chain functions like inventory, order, warehouse, logistics management.
KartKonnect's advanced Price and Inventory management system enables greater cost savings by restricting dead stock, minimizing the risk of overselling, automating inventory tracking for increased cash flow.
KartKonnects's cost-efficient Price and Inventory Management Software is widely used by enterprises to increase efficiency and productivity.
Features of our Price and Inventory Management Software
1. Inventory management across all major marketplaces and carts
2. Centralized Vendor management
3. Single log-in to manage all the marketplaces from a single panel
4. Real-time assessment and update on virtual and actual stock across all the channels of online marketplaces and warehouse/web stores.
5. Fast integration of online inventory
6. The software imbibes best inventory management practices followed in the industry
7. Ensures maintenance of right inventory volume
How does our Completely Customized Inventory Management Software help your Business?
1. Centralized Inventory– Our centralized Inventory Management Software acts as a central hub for all of your sales channels.
2. No error-KartKonnect's Inventory Management System automates the inventory update, replenishment, sale orders, deliveries, and returns to provide an exact stock position.
3. Reduce storage cost-Maintaining a balance of stock and stock reordering is extremely business-critical. Extra stock in the warehouse increases your storage costs, carrying costs and run the risk of holding an old stock. On the contrary, if you have less stock in the warehouse than required, you will lose orders, credibility and revenue.
4. Easy stock rotation-Loss of freshness in the stock, old stock, damage, holding the cost of dead or unmoving stock, are a few challenges a multichannel retailer faces. Our inventory system addresses such challenges and allows defining of criteria and priorities to ensure regular stock rotation. You get flexibility and control, both, with KartKonnect to manage your inventory. You can choose system initiated Auto-Inventory Sync or Manual inventory adjustments.
5. Organized Product Listing -You can easily add, edit or delete your products on any of your marketplaces from a single place. Import your product list or merge your already existing product list with a new one. With its API integration it becomes easy to organize your product listing with variations across all the marketplaces.
6. Your digital catalog is on your fingertips– You don't need a "Products Master" spreadsheet to store your catalog and track it. You can create and store your digital catalog or fetch it from any online channel that you are integrated with. Our 'Catalog Sync' helps you get started with Kartkonnect instantly. You can add new products and update your catalog to all or selected channels to get inventory and price synchronized. Organize variations of your products and their inventory under a single product grouping to better track the options available to your customers.
7. Sell better, faster –With the best inventory software, you can turn inventory faster, maintain higher margins, and reduce manual inventory related tasks, helping you focus on what you do best i.e. sell.
8. Increase your visibility-You can enhance your visibility across multiple sales channels, stock locations, and stages of the product life cycle within one simple inventory app.
9. Avoid overselling – You can maximize sales opportunities without running the risk of overselling.
10. Sell flexibly– Take advantage of merchandising techniques like bundling and pre-orders.