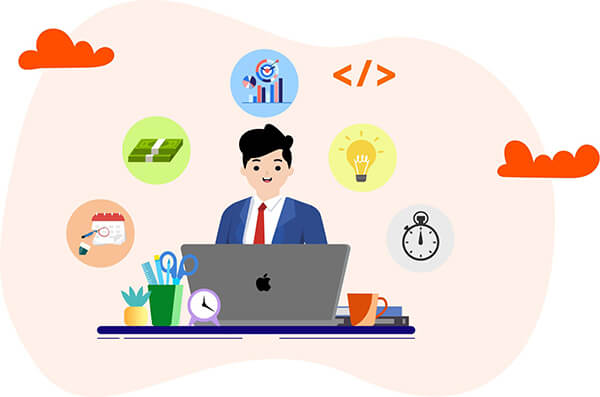 Manage all your orders from multiple channels from a single online order management software.
Kartkonnect enables you to process your online orders in a quick and easy manner that allows seamless supply chain flow.
KartKonnect provides a unique Order Fulfillment Service that lets you automate everything about online selling.
You can fulfill your ecommerce orders from a single location or from multiple stores and warehouses – all configured within the system.
Features of our Order and Tracking Management Software
1. Completely customized integration with all major  marketplaces
2. Completely  customized  integration with leading shopping carts
3. Logistics partners to cover diverse and cross-border markets
4. Advanced  Single panel to collaborate and manage all the orders
5. Ease of Drop-shipping without losing control of orders
6. Smart Order Fulfillment Service
7. Zero downtime to update the transaction  information
How does our Completely Customized Order Management Software helps your Business?
1. No Data duplication/error–As all the figures are updated automatically in real-time across all the channels and ERPs, there is no room for errors in data update.
2. Customer-friendly experience–The customer will have user friendly and consistent experience each time he shops for your product as the entire process of order processing and fulfillment is completely automated.
3. Handling Large order volume– KartKonnect's online order management solution has been prepared to handle orders in bulk and dispatch quickly.
4. System features– KartKonnect's dedicated eCommerce solution helps faster order processing while saving your time and resources, that you can focus on your business expansion.
5. Advanced order tracking system-Once an order is marked as shipped, we will automatically send a shipment notification and tracking number to your marketplace or web store. Small and medium business establishments will benefit enormously with our order tracking system, as it is crafted around the real needs of businesses at ground level.
7. Growth-Give your team the time, focus, and tools they need to push business forward and drive financial results.
8. Save time -Automate time-consuming processes such as order splitting, backorder management, order import, and shipping updates.
9. Stay focused-Manage permissions and user rights to keep your team focused and effective.
10. Streamline workflows-Reduce the constant screen-hopping that slows down customer service and communication while supporting eCommerce order management and Kartkonnect channel order management through unique fulfillment workflows.
11. Single Panel to rule them all- In KartKonnect's admin panel, you can see all the details of an order on one page- date of the order placed, customer details, items purchased, shipment details. The returns and replacement events are highlighted. These would be helpful whenever you receive a call from your customer, as everything would be in front of you at one place.