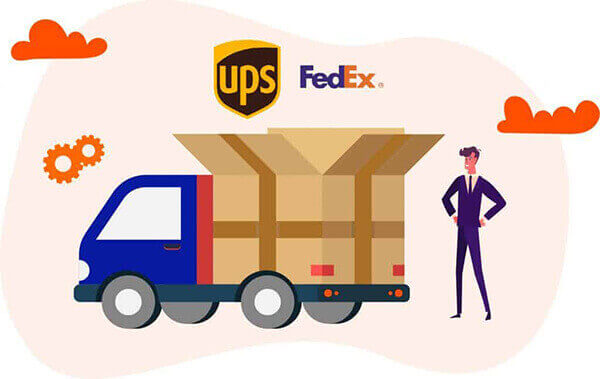 Shipping and Carriers Integration
Whether you are a small retailer or a large eCommerce retailer, KartKonnect's automated and flexible shipping API connects you to multiple shipping carriers. Our shipping solutions seamlessly integrate with all of the major eCommerce shopping carts and platforms enabling you to easily manage and ship your online orders. KartKonnect is here to help you streamline shipping and eCommerce order fulfillment on a single platform. Our shipping solution will definitely save your significant amount of time and energy.
Ensure timely delivery of all orders
FEDEX
We support all Fedex shipping services like Fedex Ground, Fedex Priority, International First
UPS
All shipping services of UPS ranging from UPS next day to UPS worldwide express are supported in KartKonnect
USPS
Always deliver your orders on time.
KartKonnect provides support for Express, First, Priority and all other services.
DHL
Orders shipped with DHL will always be delivered on time with services like shipment tracking, rate calculations and shipment booking.