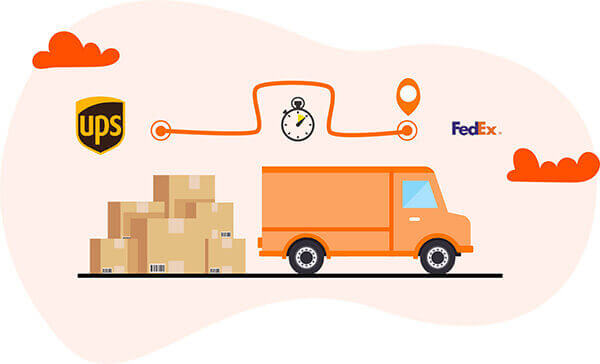 Late Shipment Monitoring Tool
KartKonnect's integrated "Late Shipment Monitoring Tool" audits all of your FedEx and UPS shipments and identifies what shipments the carriers need to refund back to you. This tool alone can potentially save you thousands of dollars per year depending on your shipment volume. 
When you are managing a multi-channel system of distribution, shipping costs are something you cannot overlook. You have a large number of shipments that you need to keep track of. Moreover, it becomes all the more difficult to take care of this when you have numerous platforms to look after.


Why choose our late shipment monitoring tool?
Apart from saving you thousands of dollars every year, a late shipment monitoring tool can benefit your business in many ways. Here are a few ways in which you will benefit from our tool :
1. Our tool can save your time
We have all heard that 'Time is Money,' and so, we make sure that with this tool, you save not only money but also your time. Like most operations, tracking packages and identifying where you need refunds from is a very tedious task to perform manually.
You will need a team of employees for it, and you will spend copious amounts of money on this operation. With our monitoring tool, this aspect of your business becomes automated, and you spend very little time and effort on it.
2. It can help you know who's accountable
When a FedEx or UPS package is late, or the shipment falters in any way, you need to know who is to be held accountable for it. With our late shipment monitoring tool, you can keep a check on this aspect. Therefore, it becomes easy to make sure you get refunds for all services that were insufficiently carried out. By making sure your shipments reach on time, you are also keeping a check on the courier service's efficiency.
KartKonnect makes your business easier to handle!
Late shipment monitoring is a very helpful tool that can be a great asset to you. Once you use this tool for your FedEx or UPS shipments regularly, you will realize how easy it is to save money on refunds.
Performing this task manually will not only cost you money, but it will also take up a lot of your time. Make sure you use KartKonnect's customized late shipment monitoring tool to save up on all your shipments. This tool may be very helpful in case of larger shipments. Surely a boon for most businesses in today's times!